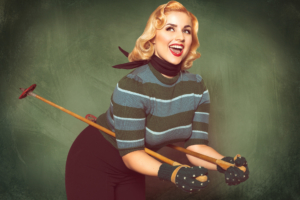 consultation, communiction and brainstorming
-
1x coloured background or scenery
-
lighting setup
-
shooting time as long as needed for perfect results
-
1 retouched Pic
(additional pics are 39€ each)
-
1x Print 20x30 cm (ca 8 x 11 ")
-
YOU chose the photo you want (and more as appropriate)
each additional motif
(different background/theme)
120€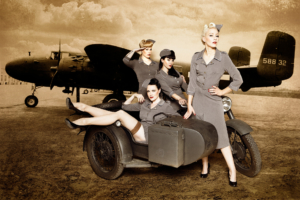 We put you on the beach,
in front of a vintage scenery with B-25 Bombers, on the moon,
you go swimming with the fishes,
we style your pic like a Film Noir Movieposter,
you'll become a vintage advertising
or whatever the heck we'll brainstorm together!
(Of course, you'll get everything in usual high Cherrymuffin Studios quality)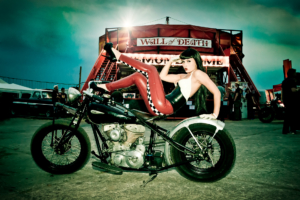 10x15cm: 4,50 €
13x20cm: 9,- €
20x30cm: 18,- €
30x40cm: 25,- €
40x60cm: 35,- €
There are so many other possibilites
like canvas prints, print on acrylic glass, puzzles, mugs, whatever!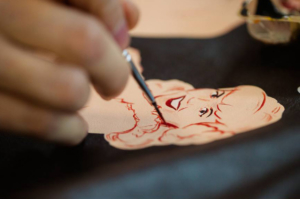 1 styling = 80,- €
2 stylings = 150,- €
3 stylings = 220,- €
Nina will complete any look with a flattering MakeUp that serves your needs.
whether it is a vintage look from the 1920's - 1970's
or a clean modern appearance
READYMADE PACKAGES
readymade Shooting examples to choose from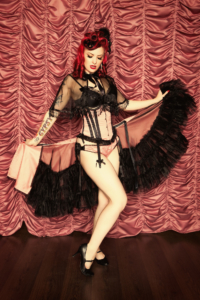 incl. Basic Shooting
-
you'll get everything you need to become a burlesque queen with this package:
-
Sammy Scissors of Redcat 7 will provide you with everything needed like tassles, a corset, shimmy belts, tiny hats and whatever completes your desired look.
-
Nina will top everything off with a glamorous MakeUp and a beautiful playful Hairstyling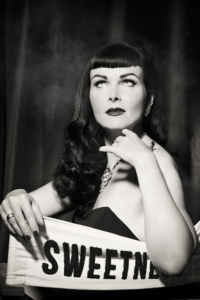 incl. Basic Shooting with 2 sets
You would like to discover 2 completely different sides of you?
as a contrast for example?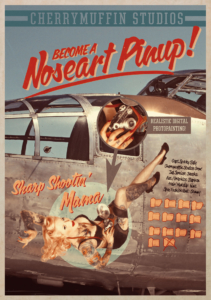 incl. basic Shooting
-
Graphic Designer St. Anchor transforms your photo into a painted picture.
-
This will be placed (digitally) on the nose of a bomber, and we make up some texts and decorations that suit you.
-
This package will turn you into an authentic Nose Art Pinup and definitely makes an outstanding piece of art to give away or keep for yourself
-
incl. a high quality A3 print.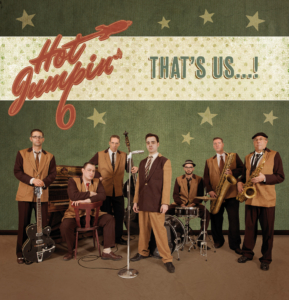 incl. Basic Shooting
-
incl. 1 edited group photo
-
4 Single shots incl. Image editing and retouching (single price is 80€)
-
Buyout - Purchase of rights of use unlimited on time and media
this is an example package for 4 people
GIFT VOUCHER!
Can't find something neat 'n' nice for Christmas, birthday or Valentine's day?
Why not give away a shooting at the Cherrymuffin Studios and make someone happy with an experience he or she will never forget!
CAN'T FIND WHAT YOU'RE LOOKING FOR?