>> Sorry english folks, I'm currently working on fixing the bilingual issues. so far I'll only blog in german language. feel free to follow me on instagram, where I usually post in english only. <<
Seit nun mehr 16 Jahren findet das Hangar Rockin Festvial in der Schweiz statt. Und seit 10 Jahren bin ich fest als gebuchte Fotografin dabei.
Seit der Hangar 2002 zum ersten Mal rockte, hat sich das Hangar Rockin Festival zu einem der größten Custom & Classic Cars, Hot Rods & Bikes, Race & Rock'n'Roll Festivals in Europa entwickelt!
Ich fühle mich geehrt, seit 2008 offizielle Festivalfotografin sein zu dürfen und konnte dort schon so viele großartige Künstler auf der Bühne fotografieren.
Es ist nicht nur eines der größten – sondern auch eines der surrealsten Festivals, denn es findet auf einem alten Flugplatz in einem kleinen Dorf statt, umgeben von Alpen, Kühen und schnuckeligen kleinen Holzhäusern!
Ständig hat man das Gefühl, dass dort einfach jemand eine große Fototapete aufgehangen hat, denn es ist einfach zu schön um wahr zu sein!
Mein Kollege Stephan und ich sind dort, um diese besondere Stimmung via Film und Foto festzuhalten. Und damit haben wir immer gut zu tun, denn das Areal ist riesig!
Da können einem schon mal die Füße qualmen und die kühlt man dann am besten im nächstgelegenem Gebirgsbach ab.
Das ist mittlerweile ein liebgewonnenes Ritual geworden, dort ein bisschen zu verschnaufen und neue Energie zu tanken.
Mit im Bild ist hier übrigens die liebe Sammy, die uns dieses Jahr begleitet hat.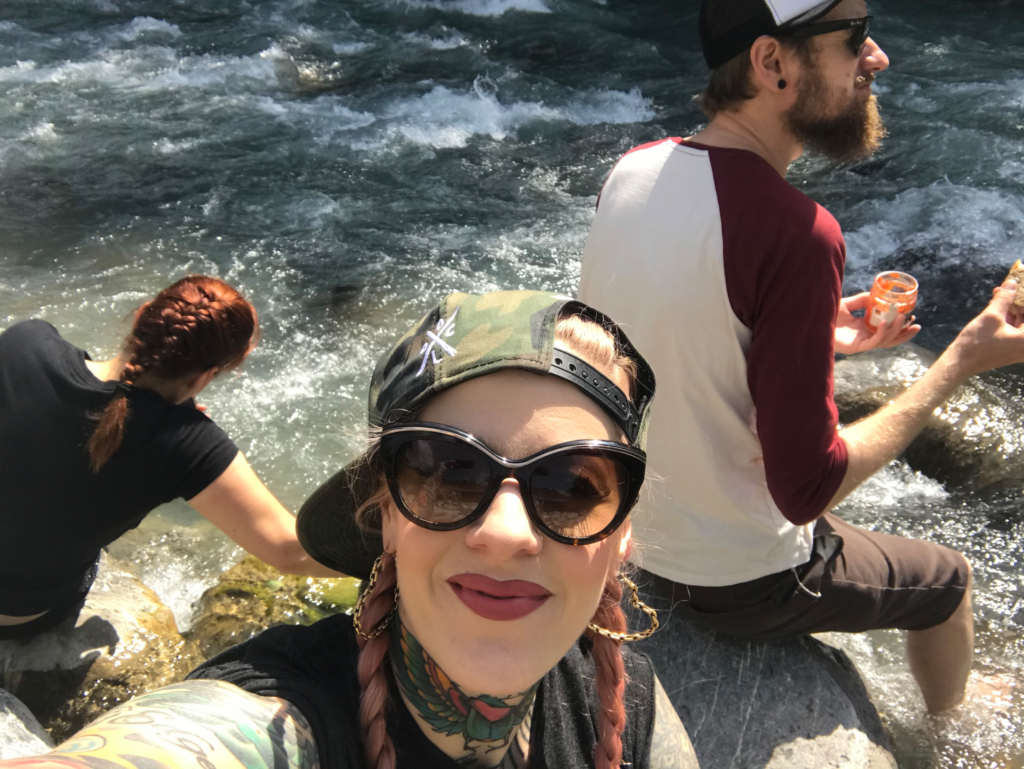 Es ist jedes Mal verdammt schön, dort zu sein und mir geht das Herz auf, wenn ich an unser kleines Zimmerchen in der Jugendherberge denke, in dem das Hangar Rockin Team untergebracht ist <3 .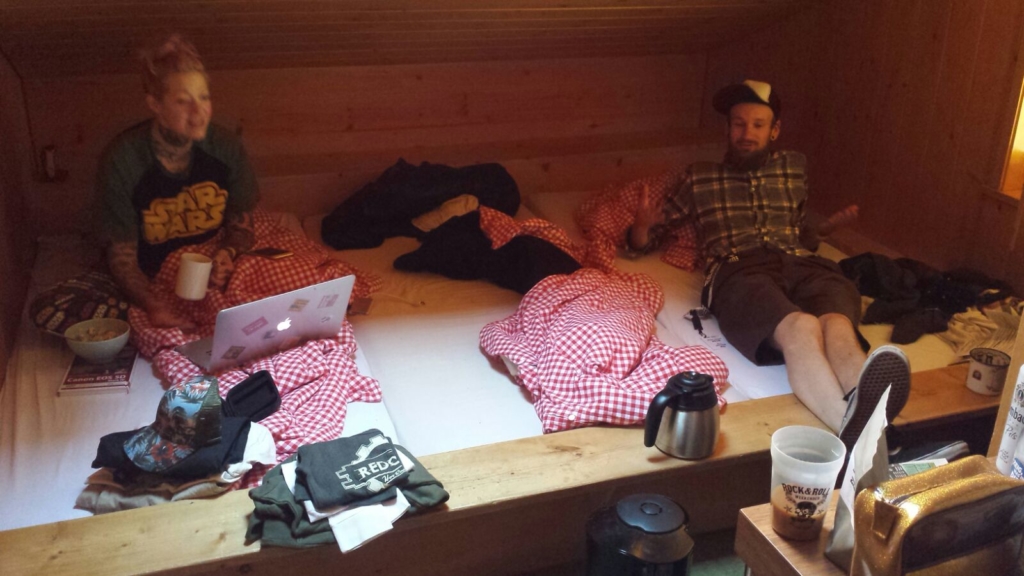 Ich habe noch ca 1500 Bilder von dem Wochenende zu sichten, die besten auswählen und dann bearbeiten. Sobald das passiert ist, plane ich eine weitere Galerie auf dieser Seite einzurichten, um euch solche Bilderreihen präsentieren zu können.
Auch von Stephan wird es ein kleines Filmchen über das diesjährige Hangar Rockin geben. Bis dahin macht er sich gut als aufstrebendes Antimodel vor Gebirge mit Sonnenuntergang,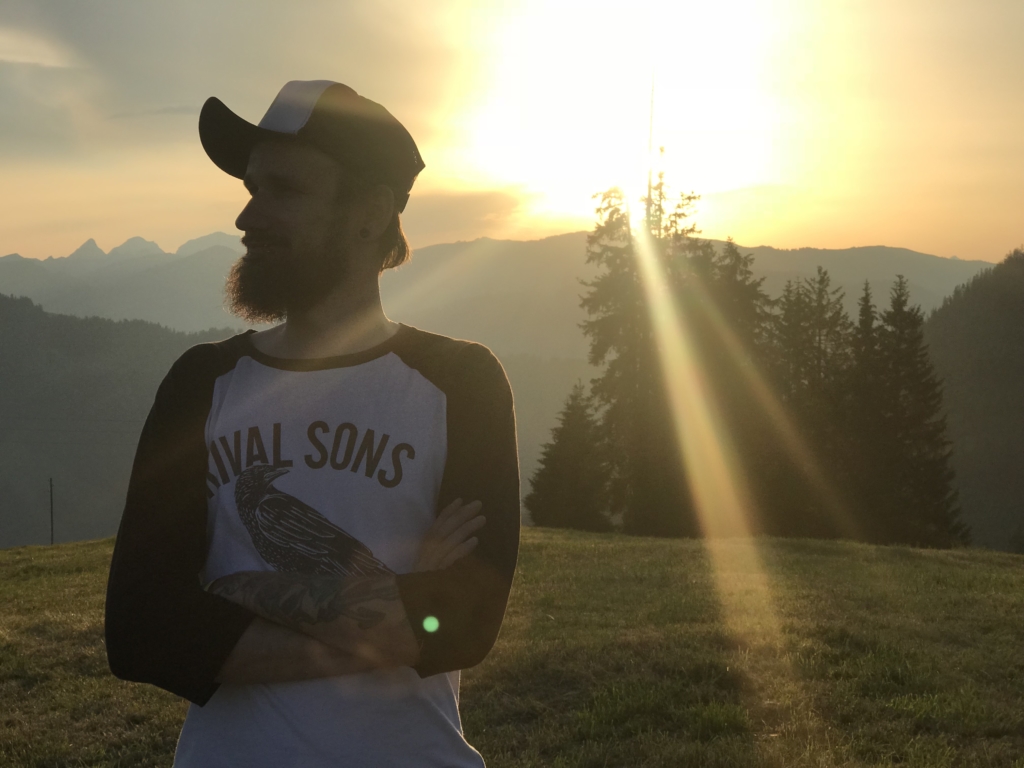 Mach's gut Hangar, bis zum nächsten Jahr!